Mayfair Sporting Club News

Careys Foundation raises £100,000
The Mayfair Sporting Club was pleased to support Careys Foundation in organising and managing their Premier Boxing Charity Event on 24th October 2019 at the Sheraton Grand London Park Lane which was part of The Carey Group's fiftieth anniversary celebrations.
The event was attended by over 300 suppliers, clients and employees of The Carey Group.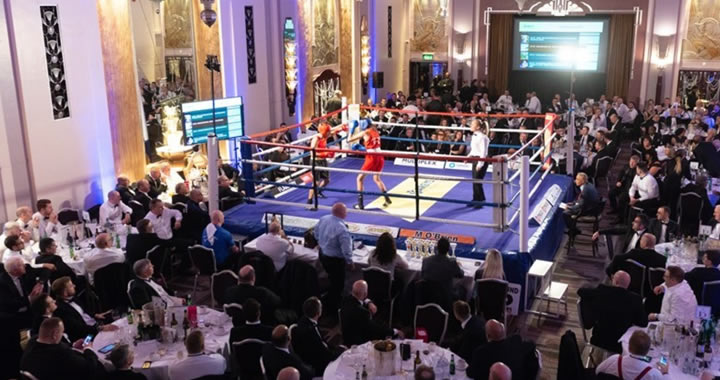 The evening raised £50,000 through the support and generosity of the guests, and this figure was matched by The Carey Group founders, John, Tom and Pat Carey to bring the total amount of money raised on the evening to £100,000.
The funds were raised for The Carey Group's five chosen charities:
The Alzheimer's Society
Breast Cancer Now
Evelina London Children's Hospital
Research Motor Neurone
Breast Cancer Ireland
For more information, please see The Carey Group's website.
---
---
---